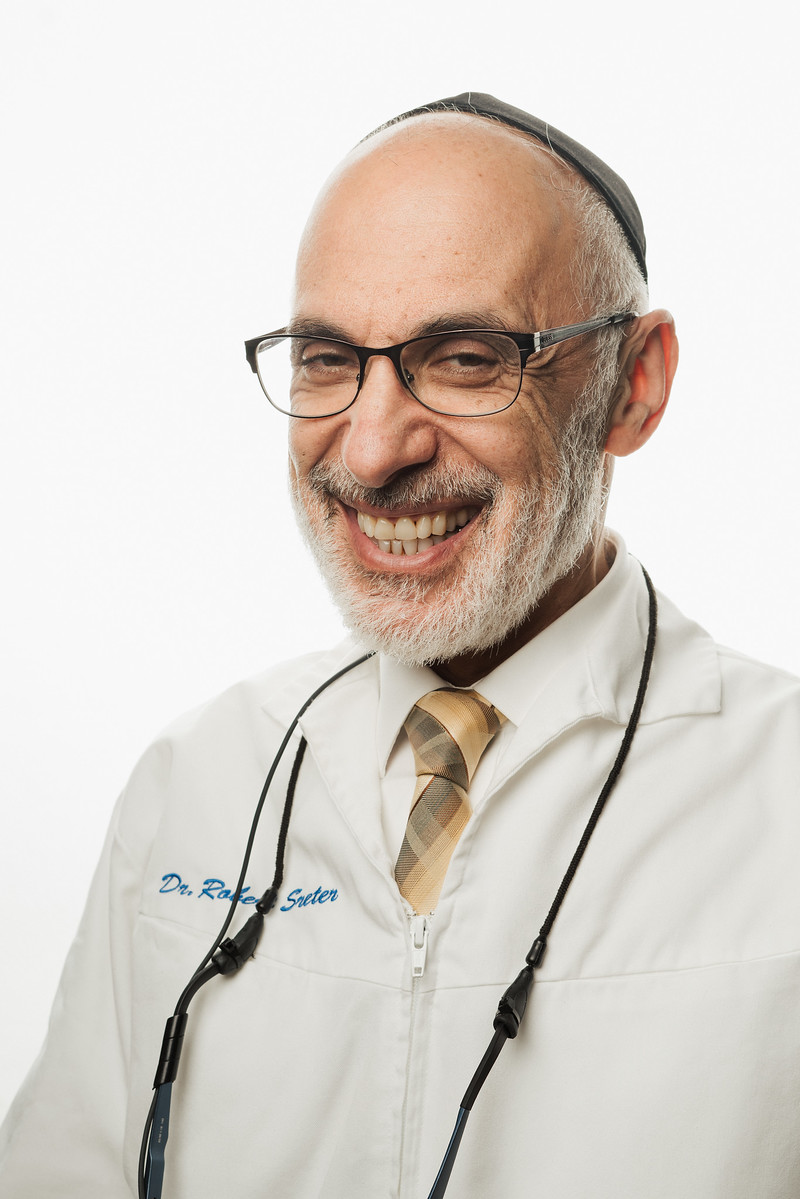 Share This Page
Dr. Robert Sreter, the well known Jerusalem dentist, was born in Australia in 1951 and emigrated to the United States with his parents and brother in 1954. He received a B.A. (Bachelor of Arts) degree cum laude from Yeshiva University in 1973 majoring in biology. Following this, he attended Northwestern University Dental School and received his D.D.S. (Doctor of Dental Surgery) diploma in 1977. During 1977 he completed a post doctoral residency program at Mary Immaculate Hospital of the Catholic Medical Center of Queens. Afterwards, Dr. Sreter commenced the private practice of dentistry in Long Beach together with his father, a noted Ear, Nose and Throat surgeon. He simultaneously practiced dentistry in New York City at Penn Plaza with a former professor from Northwestern Dental School. In 1982, prior to his aliyah to Israel, Dr. Sreter received an M.S. (Master of Science) degree from Yeshiva University.
Dr. Sreter opened his private practice in Jerusalem in 1983. Between 1983-1989 Dr. Sreter attended the L.D. Pankey Institute for Advanced Dental Education many times and completed its curriculum. From 1989-1991, Dr. Sreter received advanced training in prosthetic dentistry and oral rehabilitation from New York University College of Dentistry. He was awarded the title of Board Eligible Prosthodontist by the American Dental Association and Board Certified Specialist of Prosthetic Dentistry and Oral Rehabilitation by the Israel Dental Association.
Dr. Sreter taught dentistry at the Hadassah School of Dental Medicine in Ein Kerem, Jerusalem for many years. In 1995, the School awarded him the Excellence in Teaching certificate. He was also formally recognized by the Israel Dental Society for his contribution to the oral health of the Israeli people and received a certificate at their annual meeting.
In 1999, Dr. Sreter contacted the architectural firm "Total Health Environment Design" of Austin, Texas for the purpose of designing a unique dental facility in Jerusalem. One year later, Dr.Sreter opened his current practice in its new home at 27 Keren Hayesod Street, Jerusalem. In the year 2000, after inaugurating his new facility, Dr. Sreter established the Jerusalem Center for Advanced Dental Studies. It provides a teaching facility where Dr. Sreter has organized and taught seminars and practical training for Israeli dentists.
Dr. Sreter maintains active membership and participation in the following Dental Societies:
Dr. Robert Sreter lives in Jerusalem with his wife, children and grandchildren and looks forward to continuing to give dedicated service to his patients.

Dr. Sreter also has the distinction of being selected as a Master Dentist by The Peckham Foundation which provides the only non-commercial peer-reviewed dental referral service in the world, BestDentistReferrals.com.