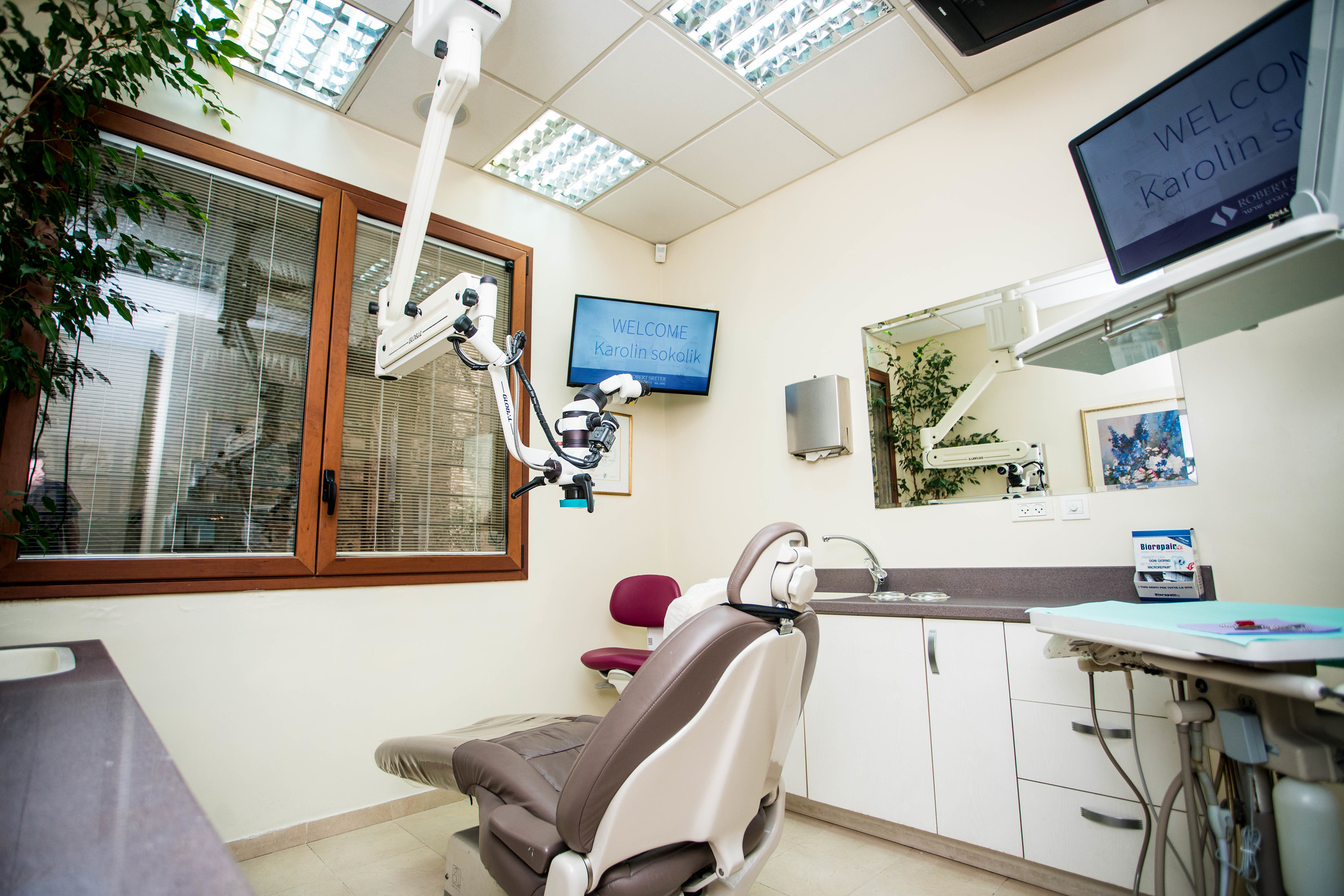 Share This Page
No effort has been spared to make your dental experience at the Jerusalem dentist as comfortable as possible. The modernized air-conditioned office is equipped with cable television, earphones and stereo compact disc music. The entire facility was envisioned by its designer to minimize stress while providing you with the privacy that you require.
This dental facility is the only one of its kind in Israel. It was planned by a firm in Austin, Texas called Total Health Environment Design. The construction was carried out locally while adhering to the original architectural plan. The result is a low stress high quality dental health center.
All treatment is performed utilizing local anasthetic and nitrous oxide (laughing gas) when necessary. Arrangements can also be made for general or intravenous anasthesia for those patients who require this. Our goal is to provide dentistry with the minimal amount of discomfort.

For handicapped patients there is also wheelchair access from Washington Street .