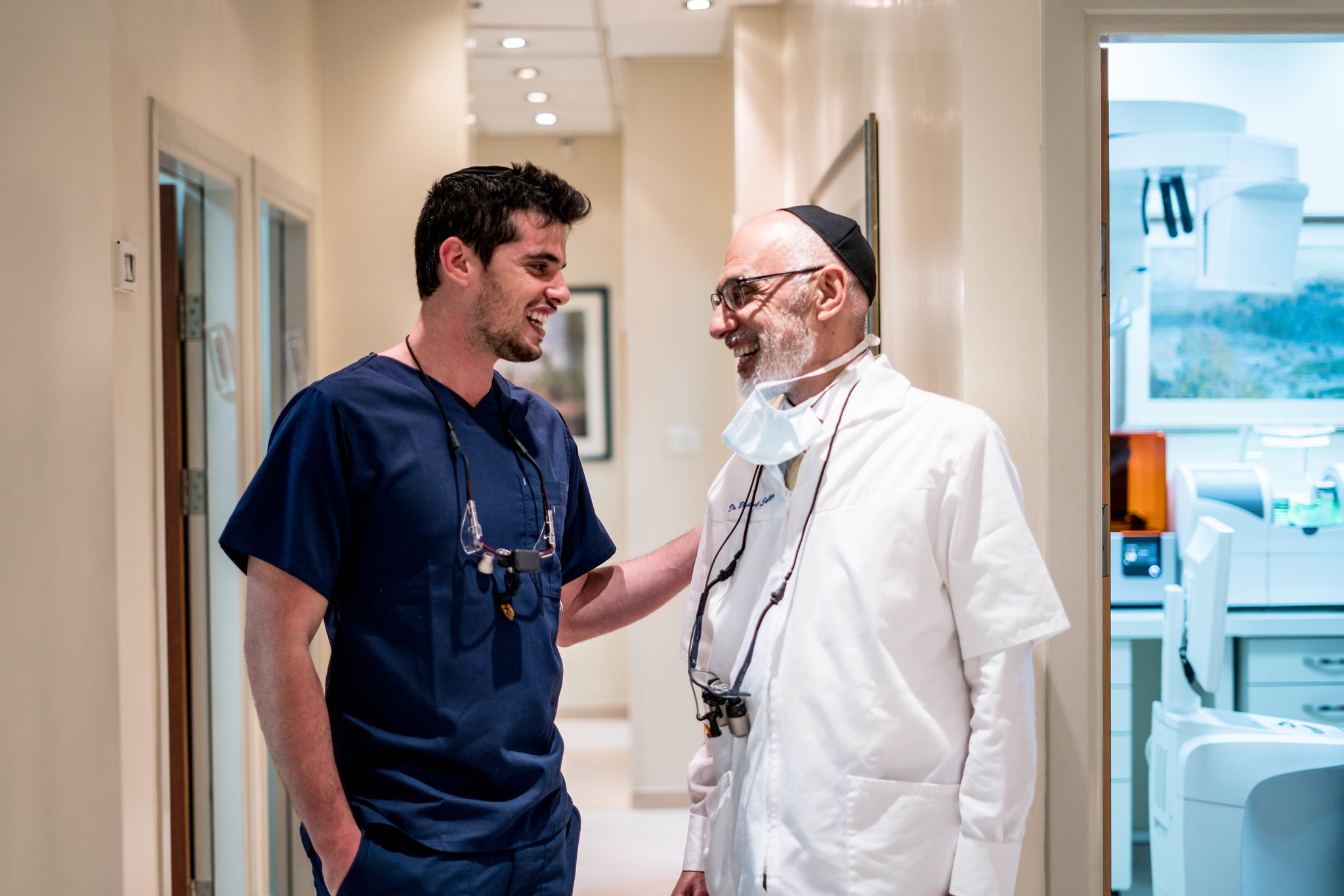 Share This Page
My staff and I would like to welcome you to our internet site and dental practice located at 27 Keren Hayesod Street Jerusalem Israel. It was my dream as a young boy growing up in the USA to be able to live in Israel. I fell in love with Israel when I was fourteen years old during a summer visit.
As I matured and completed my studies my dream matured: to live in Israel while providing for my patients the same high level of dental care available in the United States. To that end we have designed and built a unique dental facility that is highly esthetic ultramodern and very comfortable for the benefit of our patients. It is the only facility of its kind in Israel designed by Total Health Environment Design of Austin Texas USA.
We would like to share with you the mission statement of our practice.
The Mission of Our Practice
To provide the highest quality and most advanced dentistry to our patients in a clean and sterile environment.
To educate our patients and to help them keep their teeth and mouths healthy for a lifetime.
To provide our patients with personal attention in a relaxed and comfortable environment.
To enhance personal and professional growth through continuing dental education for all members of our practice.
To work as a team for the benefit of our patients while showing mutual respect for each other.
I look forward to greeting you personally in our office.
Sincerely
Dr. Robert Sreter