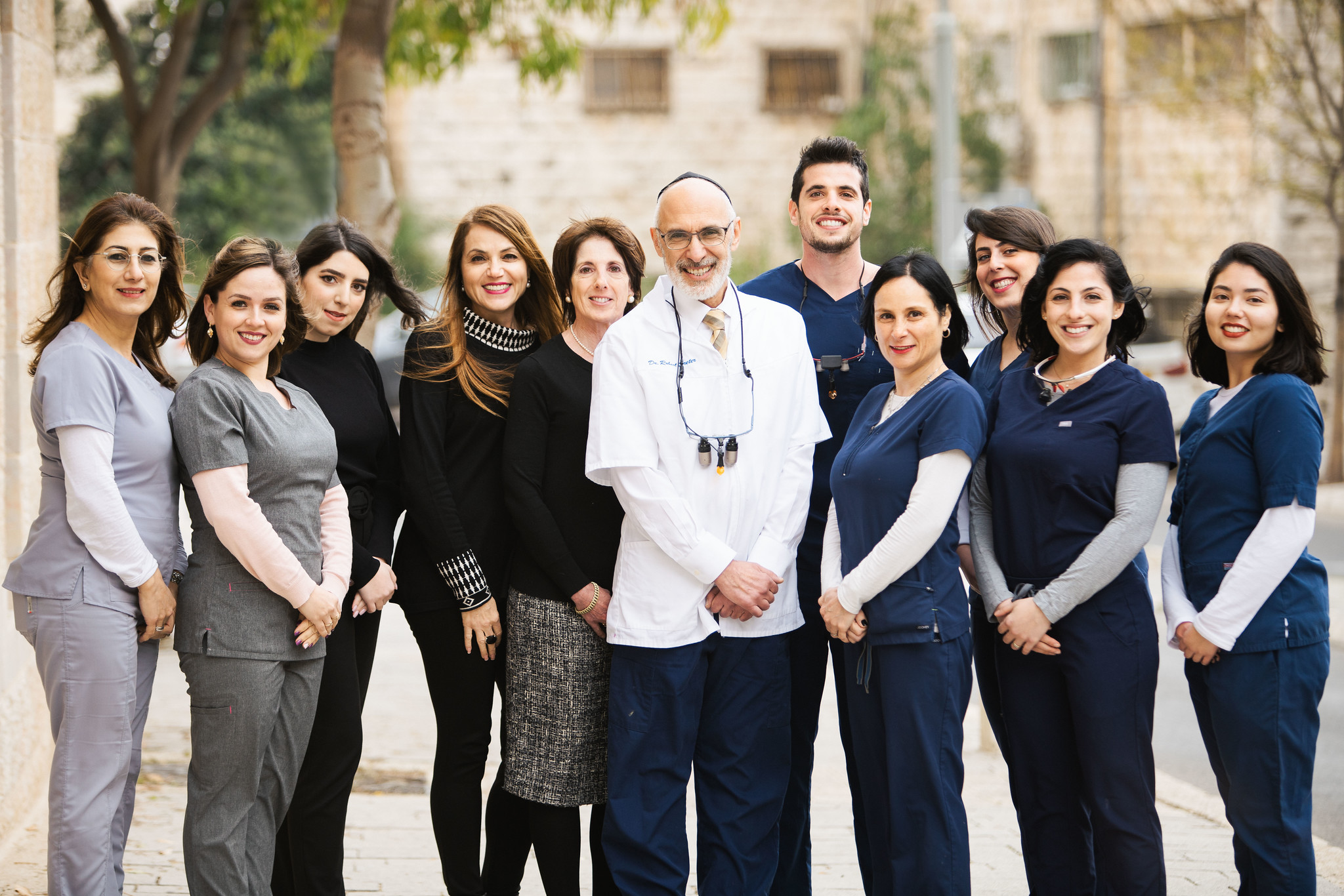 Share This Page
Our staff consists of a group of highly trained and skilled professionals. All the members of the team have had extensive experience in dental office treatment and management. At the front desk you will find the reception team of Ilana and Orah and Elisheva. Their role is to welcome you, arrange your appointments and organize your financial commitment. They can also fill out your insurance forms and place you into our oral hygiene prevention program.
Our dental hygiene team is composed of three certified dental hygienists, Naomi, Shira and Elina. They all qualified at the Hadassah School of Dental Medicine and have had extensive experience in oral prophylaxis, scaling and root planing. The hygienists are the key to helping you keep your teeth for a lifetime. They will instruct you in home care and prevention. By following their advice, you can minimize the need for future dental treatment. They are highly skilled in the placement of fissure sealants. Fissure sealants are a thin coating of hard plastic which are placed onto the biting surface of teeth and prevent decay. The hygienists will also apply fluoride to your teeth which strengthens them and prevents tooth decay.
The clinical chairside staff consists of Bella, Revital and Avital. Their role is to assist Dr. Sreter in all aspects of your treatment. You will also find them helpful in answering your questions as well as expediting the completion of your dental work. They are involved in sterilizing all of the instruments. They are instrumental in taking x-rays of your mouth when x-rays are required.
Back to Jerusalem dentist homepage.