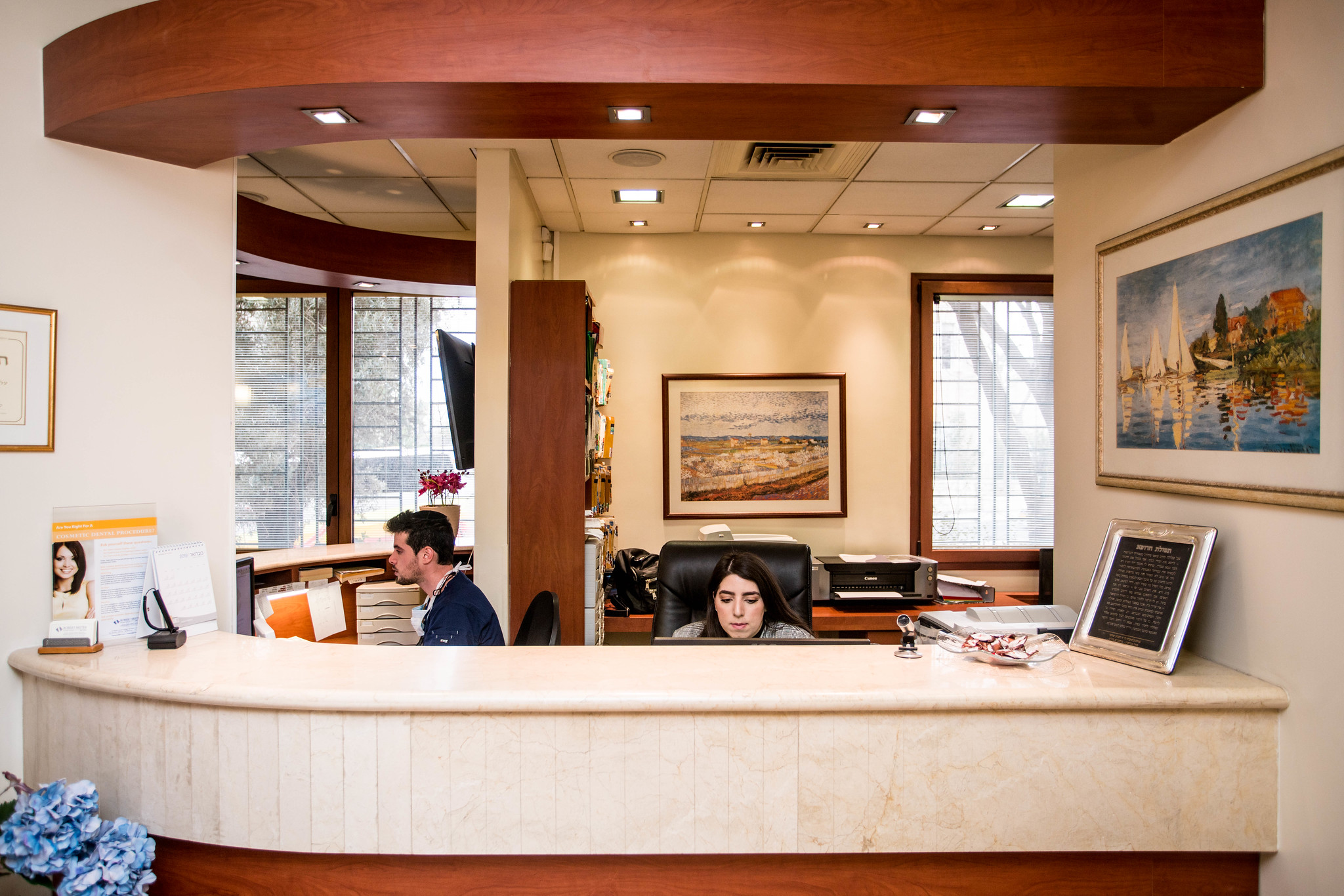 Share This Page
At your first visit, you will meet Dr. Sreter, the well known Jerusalem dentist, for an in-depth discussion of your needs and concerns. Dr. Sreter is very interested in greeting you not only as a patient but as an individual with specific concerns and needs. Our office would like to address your specific requests.
We will ask you to share with us your medical history and state of health. Are you currently taking any medications? This is always very important when planning any dental treatment. We are very interested in hearing about your past dental history and previous dental experiences. We can work in close consultation with your other health professionals so that your treatment can be smoothly coordinated with your other doctors.
Following our initial discussion, a thorough examination of your teeth and mouth will be performed. Necessary digital (ultra-low radiation) x-rays will be taken and Dr. Sreter will evaluate your oral health. Dr. Sreter will carefully examine the heath of your teeth, gums, jaw joints and facial muscles. He will also screen you for any oral cancer or other oral diseases.
Following this, a consultation will be scheduled so that you can discuss all aspects of your treatment.

A treatment plan will be formulated by Dr. Sreter in consultation with you that is based on your health needs and concerns. The treatment plan will be a detailed menu of your needed dental work including a financial estimate. In most cases the treatment plan can be completed at your initial visit. Some patients, however, may have very complex treatment plans which require referral to other dental specialists. In those cases, you will be asked to return for an additional consultation.