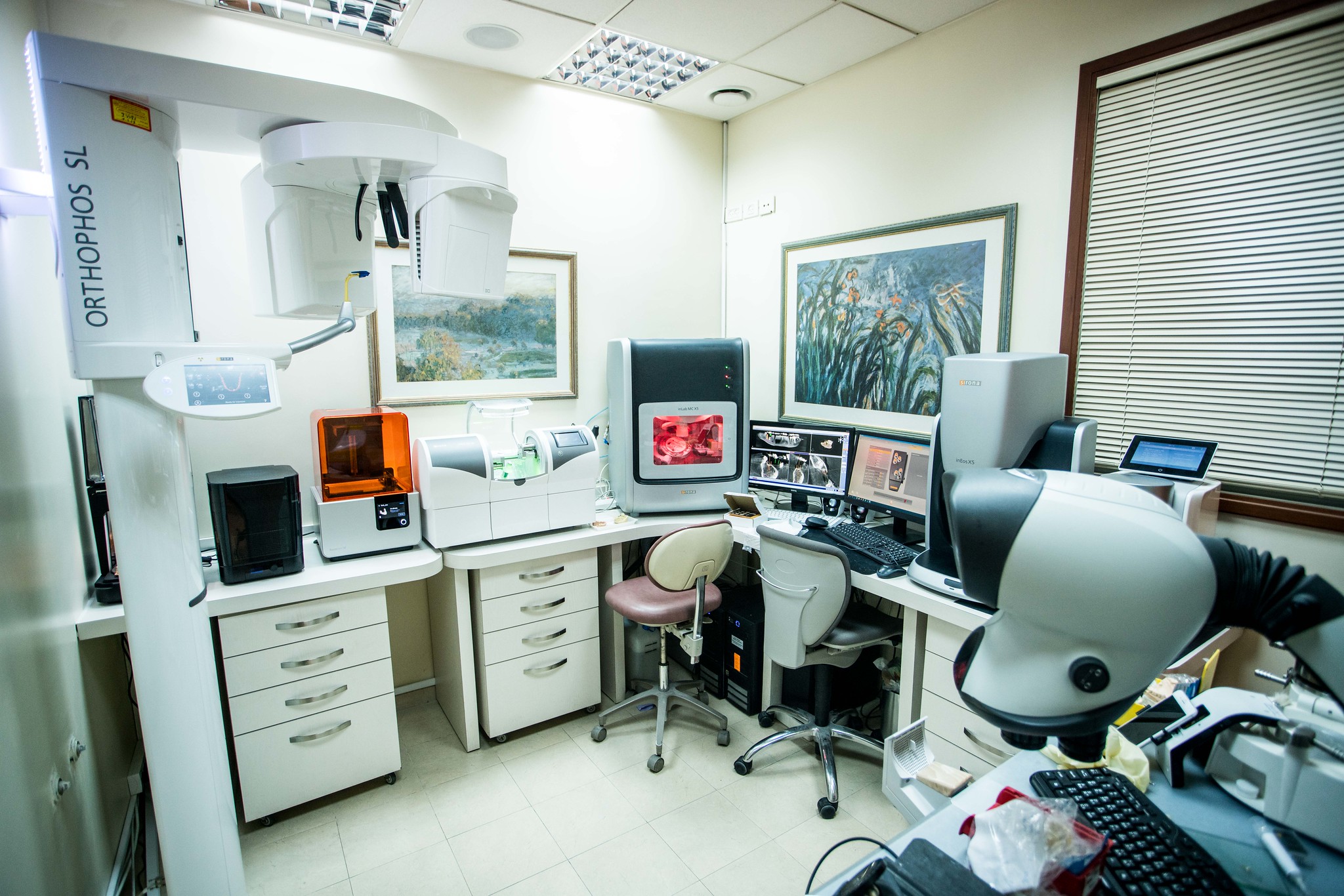 Share This Page
Prosthetic dentistry is one of the specialties recognized by both the American Dental Association and the Israel Dental Society. A specialist in prosthetic dentistry (prosthodontist) has spent several years in additional training after dental school and has passed rigorous examinations. Approximately 2-3% of all dentists have had such training. The prosthodontist specializes in restoring your teeth by creating and placing natural looking substitute teeth. Our dental laboratory helps to enhance our ability to provide custom made teeth.
Dr. Sreter, the well known Jerusalem dentist, is an accredited prosthodontist and is a member of the American College of Prosthodontists and Israel Society of Oral Rehabilitation. Dr. Sreter offers services in esthetic treatments such as tooth whitening, porcelain veneers , crowns and all other artificial tooth replacements.
The practice also offers CEREC which are computer generated crowns that can be fabricated in one visit. This is an exciting option for some patients which utilizes the latest technological advances in 3D computer imaging. Please see here for further information.
In general, our goal in oral rehabilitation is to recreate nature while restoring comfort, function and esthetics to our patients.