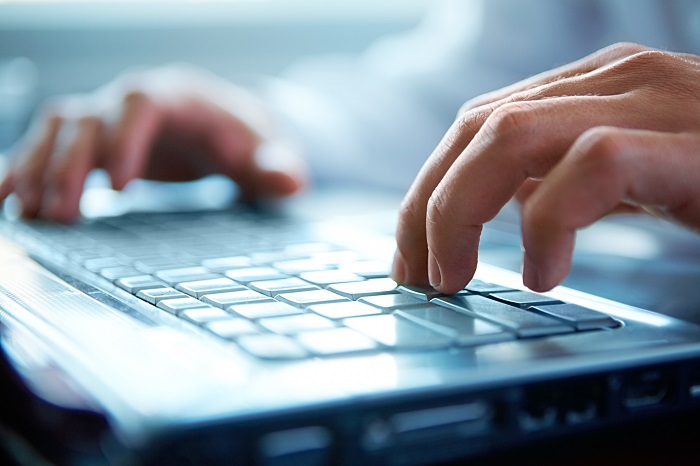 Getting More Information
Share This Page
FOR THE DENTAL PAT I E N T . . .
Surfing for substance
Evaluating oral health information on the Internet
The Internet's vast resources offer many options for finding dental health information, but how can you determine if a Web site is trustworthy and accurate? Just because information is posted on the Internet does not mean it is true or reliable. Identifying credible health information can be a challenge. Here are some things to consider:
Why is the person or organization writing about a particular topic?
Is the information provided in the public interest?
Is any advertising clearly separate from the health information?
Does the site promote a particular cause or point of view?
Is the person or organization trying to raise money?
Does the Web site solicit personal information? Is it asking you to do something on the organization's behalf?
Is there a link describing the sponsor? Is there a way to verify the Web site's sponsor, such as a telephone number or postal address?
Is the content presented as an opinion and stated clearly as such?
How long ago was the site updated?
Be cautious about any person or organization pushing you to act immediately without consulting your dentist.

CONSIDER THE CONTENT PROVIDER'S QUALIFICATIONS
Ask yourself the following:
Who wrote the material? Are the author's qualifications stated clearly?
What type of scientific or health care expertise does the content provider have?
Does this person have a dental or medical degree?
Did the information come from an objective source, such as the U.S. Food and Drug Administration (FDA), a medical or an academic institution, or a well-known scientific or medical publication?
HOW VALID IS THE SCIENCE?
Always question scientific results and try to determine if the facts support the conclusions. Do the findings sound too good (or too awful) to be true? Ask yourself the following:
Do the author's credentials reflect expertise in the area?
Is the argument or conclusion supported by sound scientific evidence, or is it just an unsubstantiated theory? Is it myth or fact?
Do objective organizations, such as the World Health Organization, the FDA and the National Institutes of Health, support these claims or conclusions?
Are the study results current and does the research provide the most up-to-date facts available?
Does any other credible health care organization support the findings?
RESOURCES
These Web sites contain oral health information worth checking out: